The local Section group in Fair Oaks includes a companion group of Section artist / scholars dedicated to the study and performance of fairytales, myths, and legends. Participants in this Section group meet in person. Members of the fairytale group are active participants in the regular Section meetings.
What is a Märchen?
The German term for fairytale is Märchen. When the poet Novalis says that "the fairytale is the touchstone of poetry," Novalis uses the word Märchen. It is hard to find an English term that is equivalent to Märchen. Our group struggled with "fairytale," but we have found no other word in English that can convey some of the magical meaning of Märchen.
"The fairytale is mightier than philosophy!" (Bruce Donehower)
Watch the 20-minute video "Novalis and the Healing Art of Fairytale."
"In a genuine fairy tale, everything must be miraculous, mysterious, and interrelated; everything must be alive, each in its own way. The whole of Nature must be wondrously blended with the whole world of the Spirit. In fairy tale, the bonds between anarchy, lawlessness, freedom, the natural state of Nature make themselves felt in the world . . . The world of the fairy tale is a world which is opposed throughout to a world of rational truth, and precisely for that treason is it so thoroughly an analogue to a world of rational truth, as Chaos is an analogue to finished Creation."

— Novalis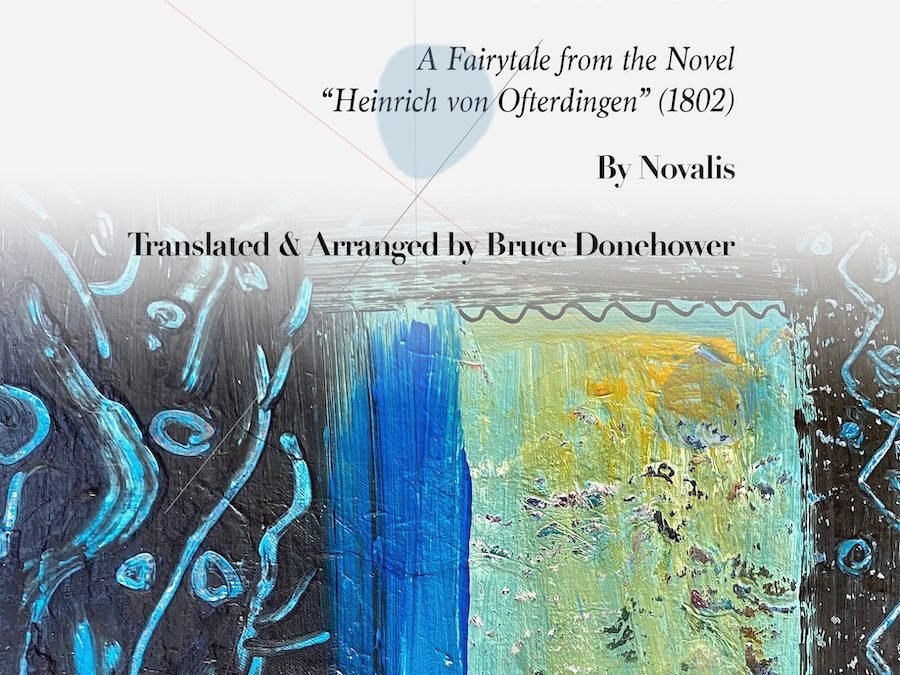 Artwork by Marion Donehower / "Atlantis" A Fresh Translation for the 21st Century! On May 21,...
  This little tale of Change and Transformation is itself a change and transformation of a Märchen from the Grimm...
Hyazinth und Rosenblütchen - Ein Märchen von Novalis Gelesen von Marion Kleist Donehower  Musik: Bruce...
read more